Interiors
Complementing our outside lots of garden statuary, we sell a wide variety of interior pieces. Period lighting is increasingly popular from Georgian hall lanterns through to 1970's chandeliers and wall lights. Contrary to the lamentable present day values of 19th century wood furniture, cast iron stick and hall stands, tables and even humble boot scrapers continue to be in demand and are well represented in our sales.
We take pleasure in showcasing up and coming sculptors, as well as established names. In every sale there are lots of opportunities to acquire pieces for considerably less than established gallery prices.
It's been very interesting to observe the changing tastes since the new millennium dawned; traditionally the trend has been to acquire the furniture of the century before and so it has been proved with the designer furniture of the 20th century now being avidly pursued… something which would have been unthinkable 20 years ago and quite painful for some of us old enough to remember what we threw away as junk! This is an area with real investment opportunities and although we were pleased with ourselves 10 years ago when we sold a pair of bronze armchairs by the celebrated designer Claude Lalanne for £80,000, it's interesting to see that a similar pair sold a few months ago well above estimate for more than double what we achieved.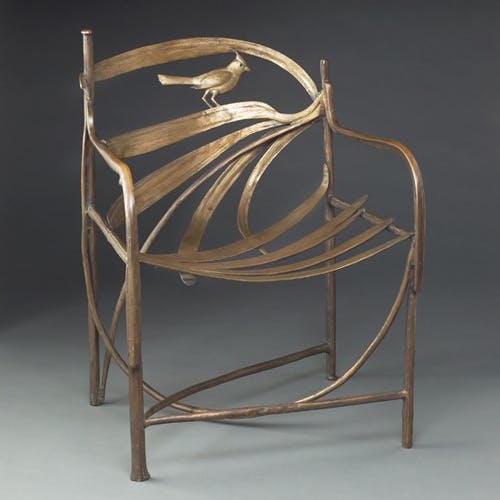 Who knows where fashions in interior design will go in the next few years, but rest assured that we will be selling it!