Garden & Statuary
Antique and modern garden statuary and ornament. From fountains to follies, seats to sundials, you'll find it all here!
The sales include all forms of garden ornamentation and statuary; from antique to contemporary and in a wide variety of materials including marble, carved stone, composition stone, terracotta, cast and wrought iron, bronze, lead and wood. From the grandest marble urns to the humble stone trough, there are planting opportunities for every gardener. Relax on a summer evening with a gin and tonic sitting on a Coalbrookdale foundry cast iron seat listening to the gentle tinkle of water from a Victorian stone fountain.
With a bit of imagination, there are huge opportunities in placing pieces in a garden, from a Victorian gargoyle poking its head out from a herbaceous border to creating a focal point with a sundial or wellhead. As with interiors, the canny garden designer, be they amateur or professional, can combine the traditional with the cutting edge modern.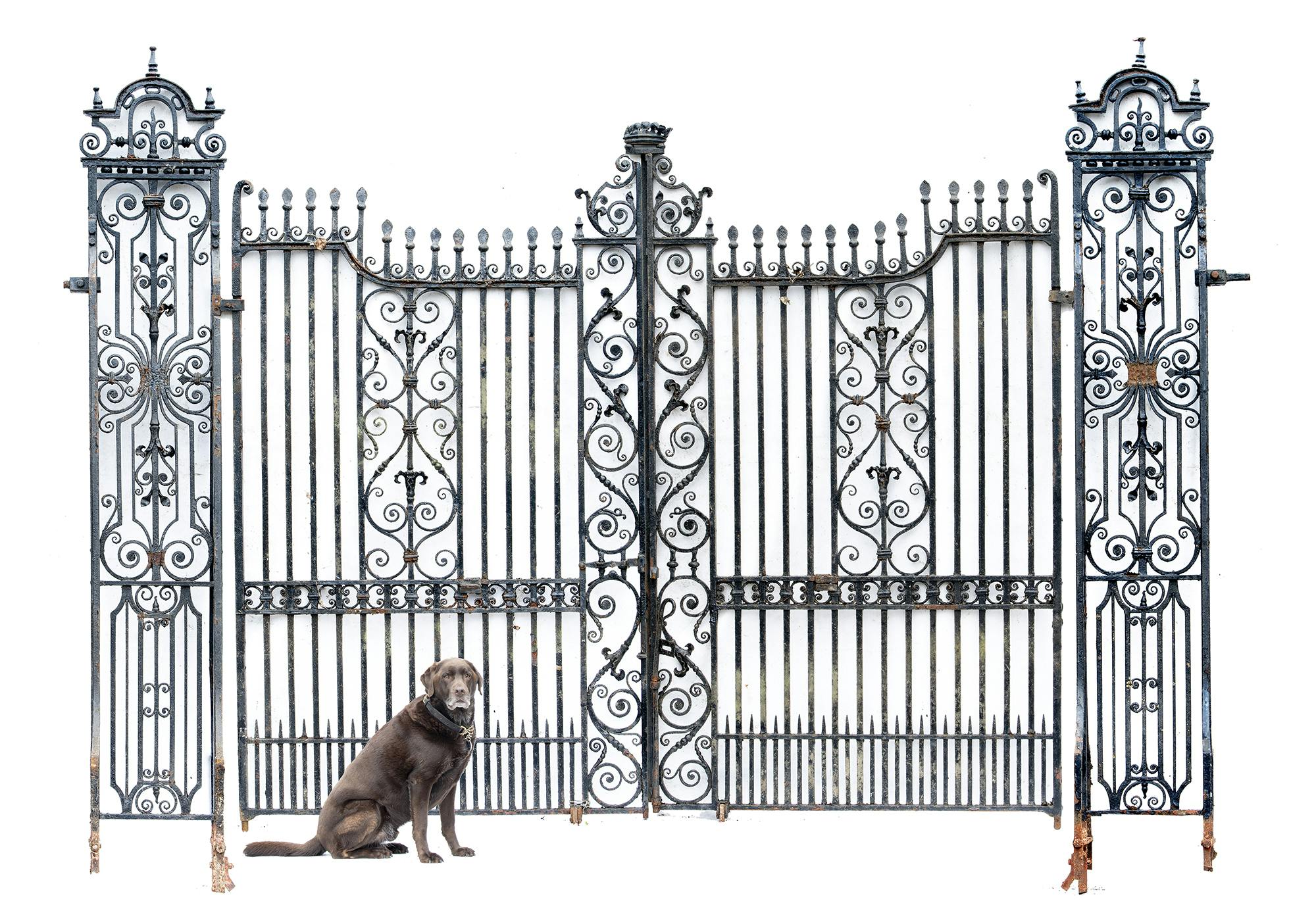 Victorian and later manufacturers whose products we have sold include:
Stoneware and terracotta: Coade stone, Blashfield, Blanchard, Pulham, Austin and Seeley, Matthew Johnson, Garnkirk, Compton, Manifattura di Signa, Doulton, Stiff and sons, Carters, Royal Potteries, Weston super Mare, Lefcoware, Liberty's, Thomason of Cudworth, Whichford.
Cast iron: Coalbrookdale, Carron, Falkirk, Handyside, Walter MacFarlane & Co, Finch, Macauley and Wade, MaClaren, Barbezat, Durenne, Ducel, Val d'Osne, Tusey, Bilston, Mott, Fiske.
Lead: Bromsgrove Guild, Wimperis and Best, H.H.Martyns & Co, Singer Foundry, H.Crowther and Son.
Bronze: Barbedienne, Sabatino de Angelis & fils, Chiurazzi, Singer, Elkington & Co, Peyrol, Raingo Frère, Miroy Frères, Susse Frères.